Vendor: Riley's Tropical Food
Happy Deer Pearl Balls (Moth Balls/Naphthalene Balls) 200gm
Made from camphor, spice, can be used to mildew proof, moth prevention, pest control, etc. You can put it directly with clothing, or leather, or books etc. Can prevent mildew and moth from your living room and toilet. Very effective, also for use in drawers, trunks to protect clothes. No unpleasant fragrances or odors, no stains. Put it into a chest of drawers, closing the door to extend using time.
View full details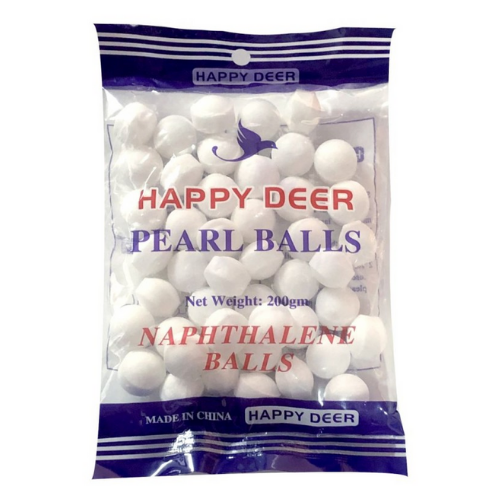 Happy Deer Pearl Balls (Moth Balls/Naphthalene Balls) 200gm
Thanks for signing up for restock notifications!
There was an error signing up for restock notifications. Please try again.
Enter your email for restock notications
Let customers speak for us