Vendor: Riley's Tropical Food
Original Jamaican Coal Pot
The coal stove is a small charcoal fuelled cooker with a basin-like top covered by a flat metal grill attached to a long hollowed cylindrical foot. Similar to a single cooktop, the coal stove was uséd to cook a wide range of foods. Meats could be placed directly on the grill of the coal stove or on sticks laid across the top of the stove to be grilled or smoked. Pots that were usually round and blackened were positioned on coals for cooking. The coal stove is still a primary cooking device for some Jamaican families, especially when roasting breadfruit. Over time, the coal stove has lost its prominence to kerosene, gas and electrical cooking appliances. 
Handmade
Reliable alternative cooking source
Versatile—uses coals, fire wood, fruit pits and pellets, etc.

Imparts unique flavor in food
Coal burns longer and hotter than fire wood per fuel load
Product of Jamaica
Hand crafted from aluminium
THEY CAN BE ROUGH AT THE EDGES AND ALSO BE DISCOLOURED SOME PART AS THESE ARE MADE IN THE OLD STYLE FOUNDRIES TO GIVE IT THAT AUTHENTIC LOOK.
Width: 33cm Approx
Height: 20cm Approx
View full details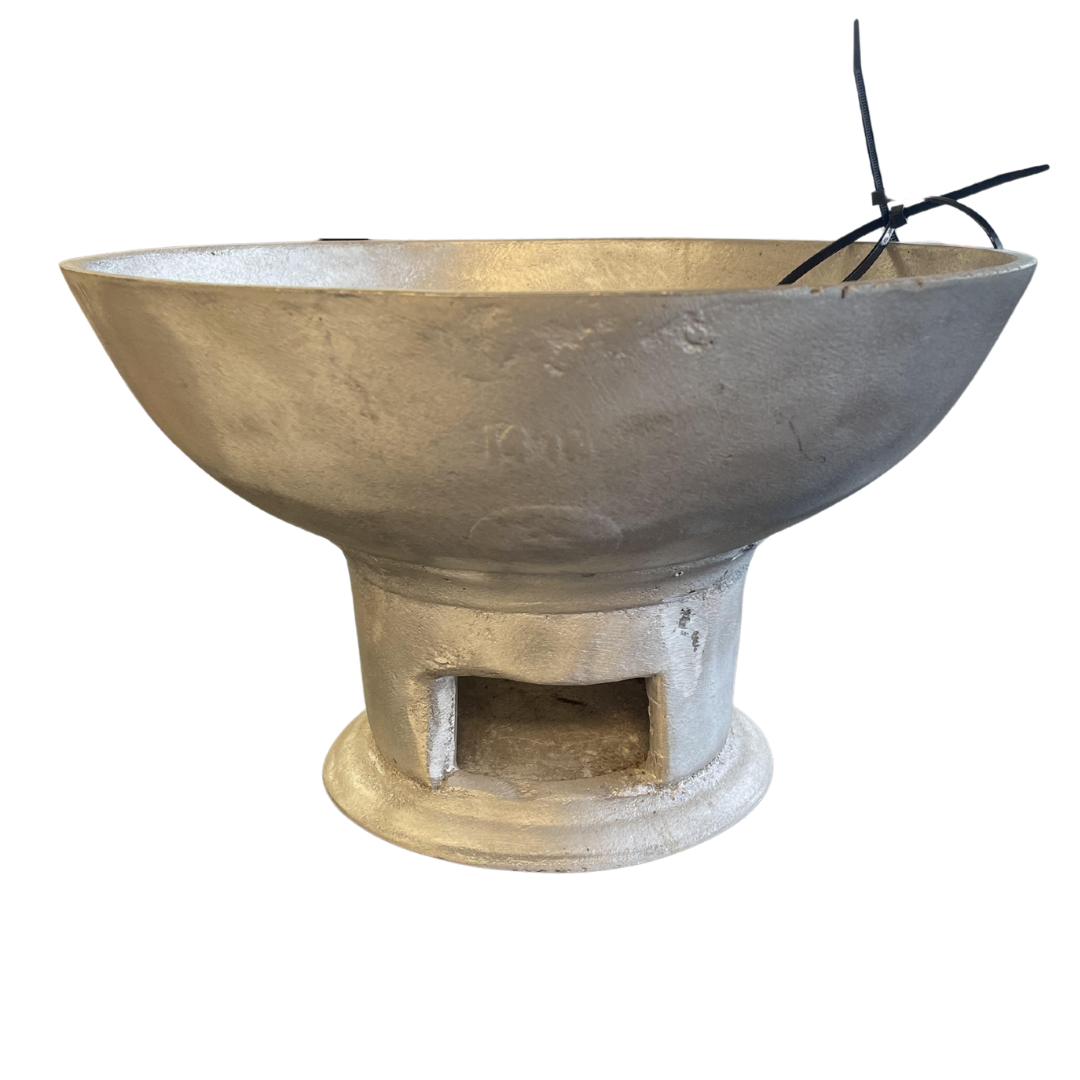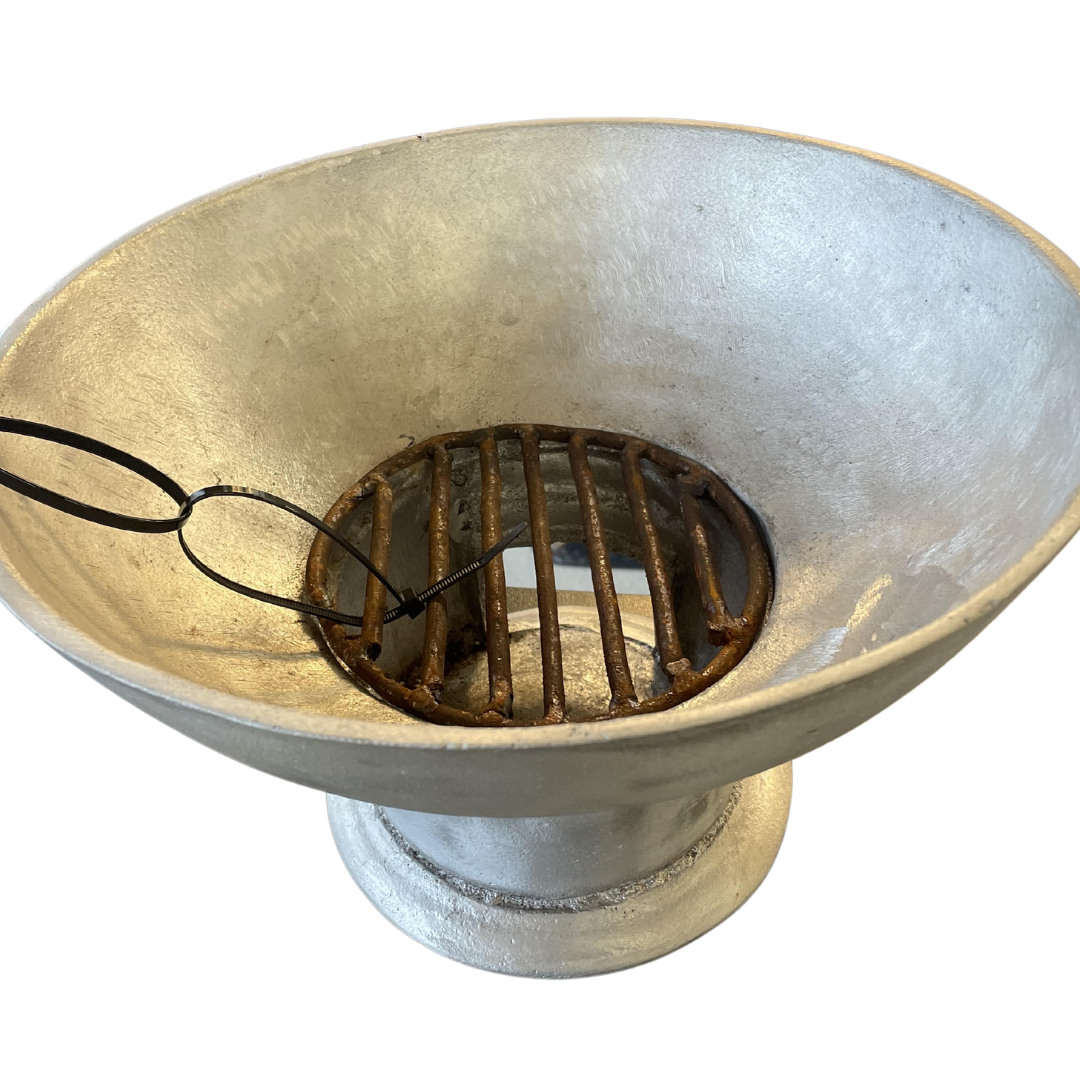 Original Jamaican Coal Pot
Let customers speak for us