Vendor: Riley's Tropical Food
Nag Champa Incense Cones (Backflow)

These Goloka incense backflow cones come in a handy resealable tin. There are 24 cones in each tin with a burning time of approx 20 minutes per cone. These Nag Champa incense cones can be used along with a backflow burner to create impressive smoke flow displays.

Goloka have been creating quality incense for over 16 years and part of their proceeds are given to charitable causes that help to provide meals for underpriviledged children and providing vocational training and scholarships. Please note that it is normal for backflow cones to take up to 10 minutes to create a smoking/mist effect when used with a backflow burner. After burning backflow cones it is normal for a light oily residue to appear on the oil burner, for this reason we recommend protecting any furniture it is placed upon suitably. The residue can be easily wiped off the burner with a damp cloth. Please exercise caution when burning incense.
View full details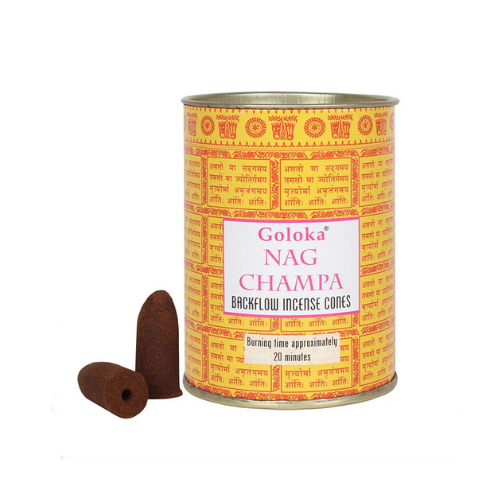 Nag Champa Incense Cones (Backflow)
Thanks for signing up for restock notifications!
There was an error signing up for restock notifications. Please try again.
Enter your email for restock notications
Let customers speak for us