Vendor: Riley's Hair & Beauty
Mielle Pomegranate & Honey Curl Smoothie 355ml
A curly hair serum.
Give your curls some love with the Mielle Organics Pomegranate and Honey Curl Smoothie. This simple hair serum is formulated to provide moisture and strength with natural ingredients like pomegranate extract, honey, and babassu oil, perfect to give your hair the extra love and attention it deserves. Boost life back into damaged curly hair with this product that lives up to the hype.
Cruelty free
Made with certified organic ingredients
Made for thick, curly hair
Mielle Organics is a black owned hair care and beauty brand that creates healthy products targeted to textured/curly hair.
View full details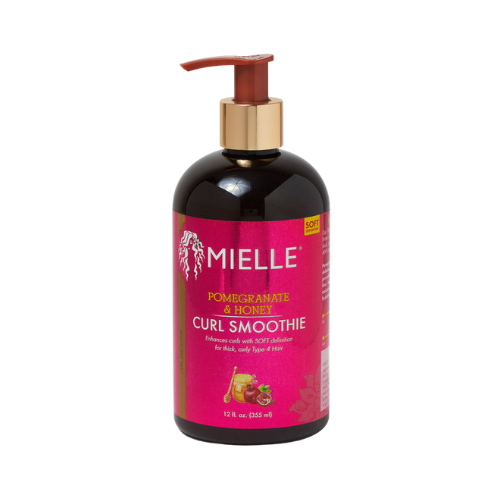 Mielle Pomegranate & Honey Curl Smoothie 355ml