Vendor: Riley's Tropical Food
London Kings Black Cherry Premium Rum 70cl
LONDON KINGS BLACK CHERRY PREMIUM RUM

Everything about this rum is premium, delivered in our hand crafted flight cases this gift package is stunning as the blend itself.

The award-winning signature blend London Kings Rum, featured in GQ magazine, awaken the dragon within. This smooth Black Cherry Rum is beautifully mixed, deliciously subtle with a captivating aroma and indulgent vanilla note finish. This accomplished and highly acclaimed masterpiece was crafted by musicians who have toured the world but fell in love with London and her finest nightspots, enabling them to present to you London Kings Rum, This is truly the feel of night out in London in liquid gold form

The universe has brought us together, let's drink to that.
Quality Premium Rum 40% 70cl
View full details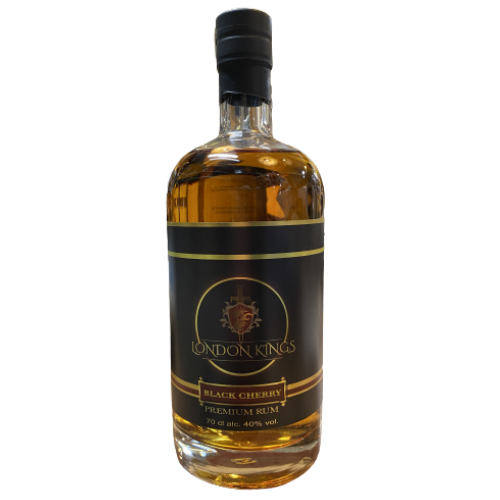 London Kings Black Cherry Premium Rum 70cl
Let customers speak for us