Vendor: Riley's Hair & Beauty
Difeel Tea Tree Oil Hair Mask Sachet 50g
Difeel's Hair Mask Packet Collection is a high-performing series of deep conditioning hair masks which are solution oriented specific to variety of hair care concerns.

Benefits of Tea Tree Oil:
Eliminates itching and dandruff to prevent hair loss caused by them.
Deeply nourishes to help strengthen and repair hair for a healthy scalp.
View full details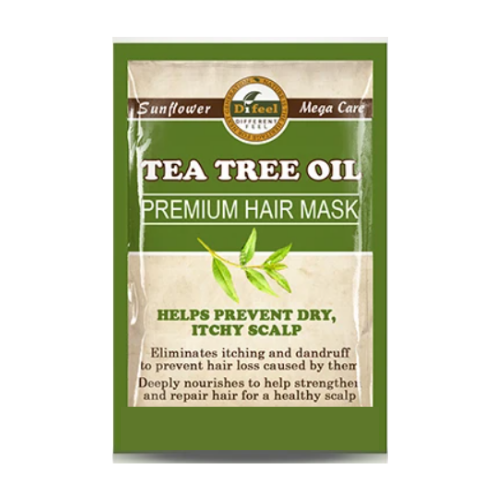 Difeel Tea Tree Oil Hair Mask Sachet 50g