Vendor: Riley's Tropical Food
Dalgety Strong Lemongrass/Fevergrass - 18 Teabags
Product Description
Dalgety's refine Lemongrass Tea, also known as Fever Grass, is a soothing and pleasant aromatic flavor beverage, which can be consumed at all times, inducing a feeling of calmness and comfort to the body.
Key Benefits:
Relaxing and calming to the body

Reduces anxiety, stress and irritability

Traditional known to control hay-fevers and common colds
Taste:
Lemongrass taste is not citrus lemon as the name might indicate but is similar to that of a natural dilute form of sugarcane juice with a hint of lemon.
Ingredients:
100% Pure & Natural Dried Lemon/Fevergrass

No artificial additives or flavorings

Caffeine free.
View full details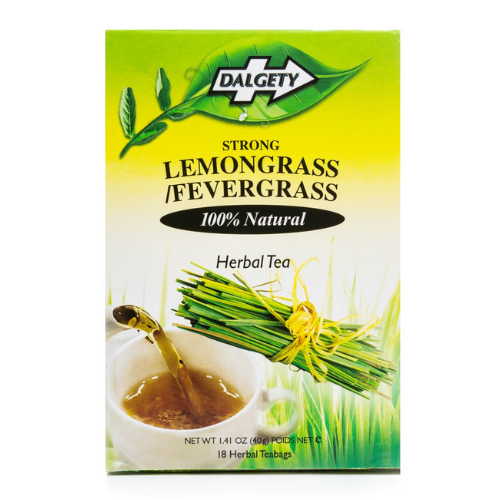 Dalgety Strong Lemongrass/Fevergrass - 18 Teabags
Let customers speak for us