Arruda Rue Aroma Oil
Soothing & Tranqulising.

10ml Goloka pure aroma oil in the fragrance Arruda Rue. This fragrance is similar to white sage and palo santo making it an ideal scent for purifying the home. For centuries this herb was also used for medicinal purposes. Each bottle of oil comes in a beautifully designed cardboard pouch making it a great gift idea.

Please note that Goloka fragrance oils are not perfume oils and should not be applied to the skin. This oil should be used in an oil burner. It's recommended to add water to the burner before adding 5 drops of the fragrance oil. Once the tealight is lit and placed underneath the liquid will begin to warm and the fragrance will start to rise. Goloka fragrance oils are made in India. Suitable for use with our oil burners and used for refreshing potpourri. Product not tested on animals.
View full details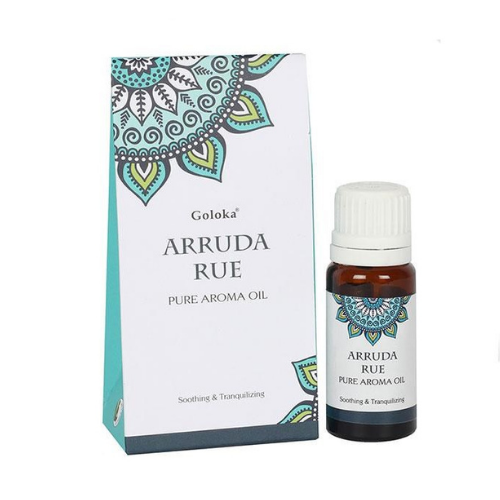 Let customers speak for us