Vendor: Riley's Hair & Beauty
African Pride Dream Kids Olive Miracle Oil Moisturizer 8oz
This is Africa's proud dream child breaker, which can satisfy your child's hair.
Its powerful moisturizing formula can penetrate deeply, reduce breakage, relieve dryness, and enhance comfort.
African Pride Detangler also helps to soften the hair and create the healthy shine they love. Its unisex formula can be used by boys and girls. African proud dream child olive miracle anti-breaking tangle oil moisturizer.
View full details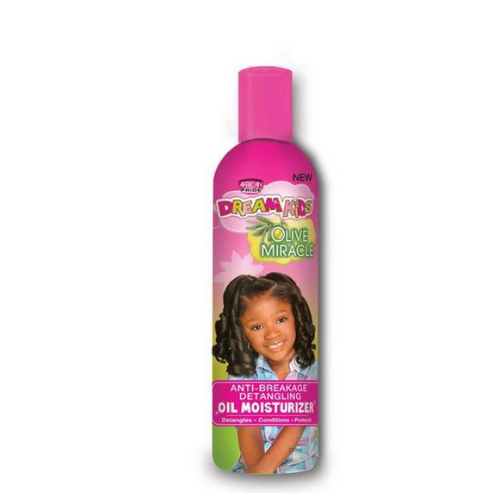 African Pride Dream Kids Olive Miracle Oil Moisturizer 8oz